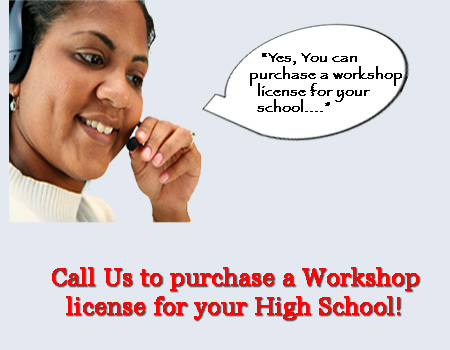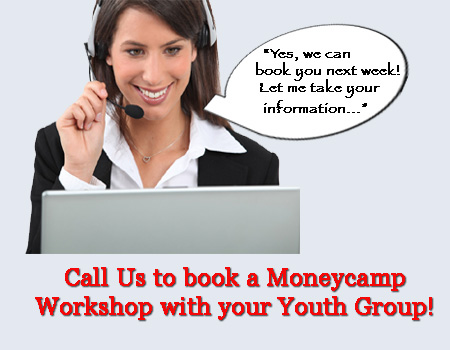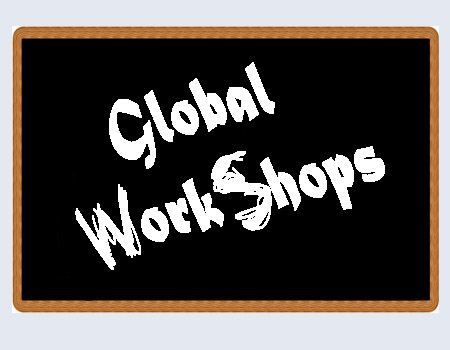 Our money management program is FUN, INTERACTIVE and EDUCATIONAL for ages 13 - 25. We host workshops at middle schools, high schools and colleges across the country. We also do local workshops for youth groups and community centers!
If you're with a middle school, high school or college, download the "MoneyCamp-Packet.pdf" file below.
If you have a small youth group (Texas-based), download the "MoneyCamp-Packet LOCAL Wkshops.pdf" file below.
Your students need a foundation in money management (balancing a checkbook, paying bills on time and budgeting). 66% of parents don't have the time to teach these skills to their children, so students are making many financial mistakes as they begin independent living. Prepare your students for life after high school. MoneyCamp is financial literacy + fun!
Download Workshop Packet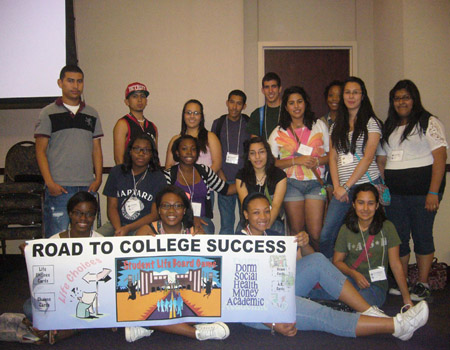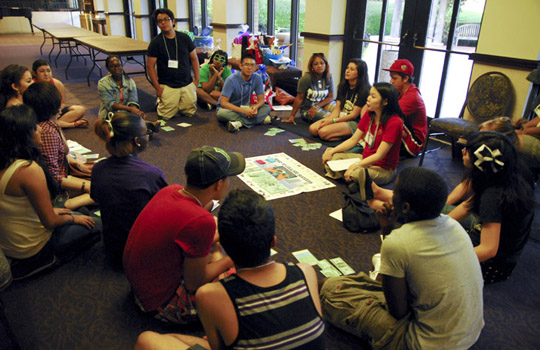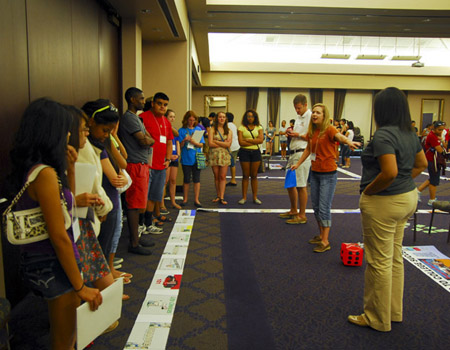 The full program consists of the following 3 parts. Schools can obtain a 16-hour curriculum license if they wish to buy the entire program. We are excited about coming to you soon!
PART 1 : Math Skills - Integrated Simulation
(choose one)

Road To College Success (transitioning older teens with a college focus)
Or
Budget Mania (help pre-teens to young adults with money skills)
For details, see the WINGames page
PART 2 : Taking The Fear Out of Banking,
Borrowing and Balancing a Checkbook

This segment gives an overview of banking, gaining income, saving and the use of cash, credit, checks and debit cards. Our "Let's Do A Deal" activity keeps the energy high. Checkbook balancing goes wild using "Busy Banking". Teens learn financial literacy without falling asleep!
PART 3 : Interactive Budgeting Simulation

This segment begins with a mail call where students get an envelope filled with bills and their paycheck. Their goal is to create a budget using a simple 5 step process.Can they do it? Of course we help along the way!
Select the button below to view the program details. To download the packet, select the download link to the left.
Please note :
you can bring us to your school to host the workshop OR you can purchase a license for the entire workshop including materials. Details are in the packet. Please call us to setup a briefing.